THE URBAN BUSINESS HOTEL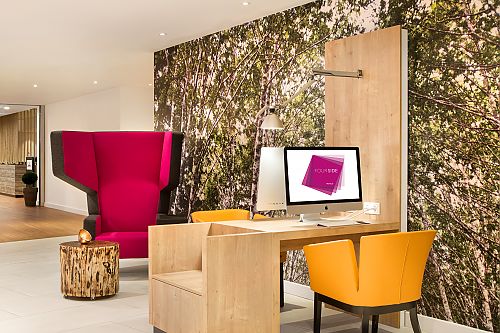 Hotel & City.
Enjoy our out of the ordinary business hotel. In the heart of town center we have brought work-life-balance to a new definition. Main characteristic of the new brand is our stylish interior design. FourSide represents a exciting new hotel generation. Functional, life-affirming, unconventional, locally connected for international people.
People & Communication.
At FourSide Hotel you will join the pleasent with the useful. Be part of our living lobby, enjoy a cocktail in our stylish Rudas Bar or business lunch in Rudas Restaurant. The easy going atmosphere merges work and leisure. Free Wi-Fi, networking and communication is one of our essentiais – combined with young and innovative design which makes your stay at FourSide Hotel unforgettable.